NO MORE WEARING LONG PANTS IN THE SUMMER TO HIDE YOUR VARICOSE VEINS!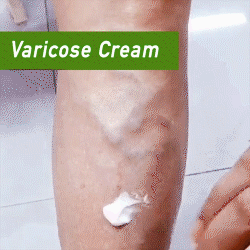 Be Confident Again in Your Own Skin! SPIDER LEG REPAIR CREAM helps soften and smooth the look of skin in areas with varicose veins making it possible to feel confident even in shorts, skirts, and dresses.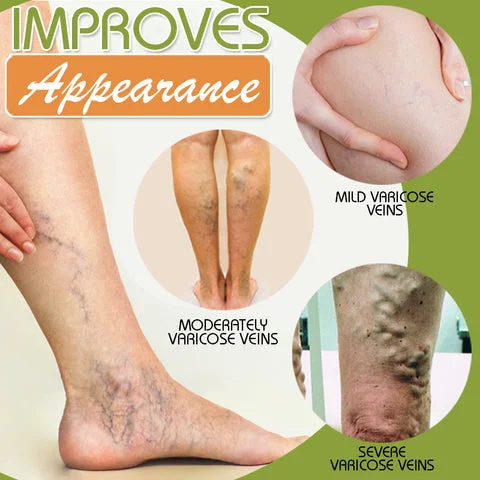 Suitable for people who suffering from vasculitis and varicose veins disease. Long time standing or sit down, long-term wear high heels or fashion beauty, postpartum and obese people, the poor blood flow of lower extremities crowd.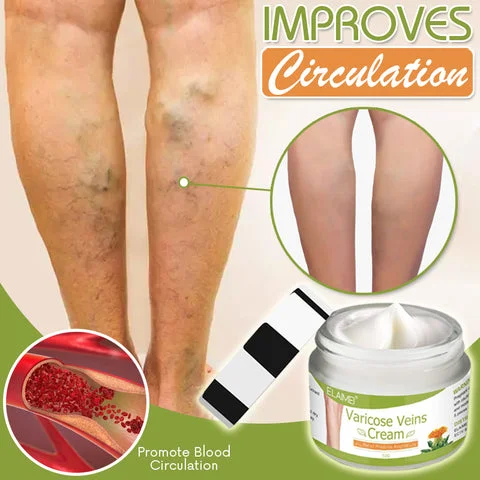 Natural Ingredients: With Sophora Extract and other organic ingredients, which help reduce the appearance of varicose and spider veins, free from animal testing. Paraben-free. Gentle formula is a great alternative to painful surgery.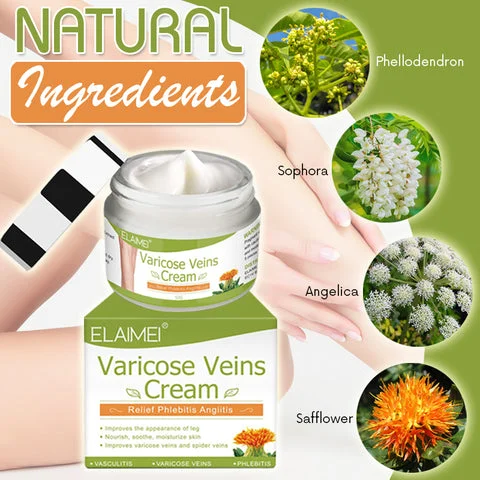 Anti-Varicose: Each application of the solution works to reduce the appearance of varicose and spider veins, and even promotes blood circulation, and firm your skin.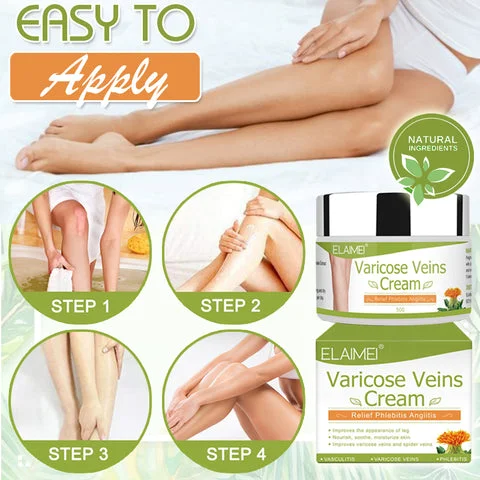 Easy to Use: Take a proper amount of this product and apply it to the discomfort area, massage from bottom to top for 2-3 minutes until absorbed. 3-5 times a day. Need to persist for 1-2 months.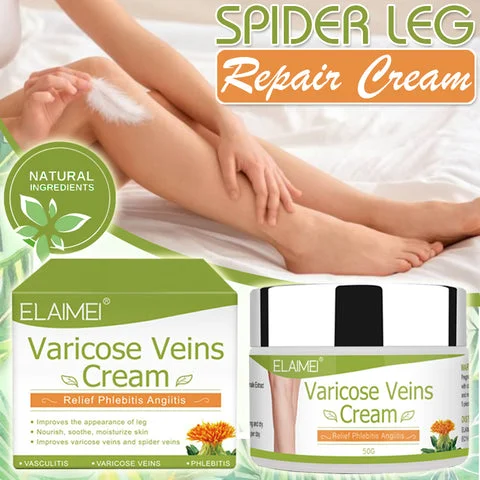 Package Includes:
1 x Spider Leg Repair Cream

2 x Spider Leg Repair Cream