Nobody likes to wear a mask that doesn't grab people's attention… Chiefly when you want to impress people!
Grab everyone's attention this Halloween with our Skeleton LED Mask, Stylish, durable, and it glows in the dark which lets you stand out in the crowd!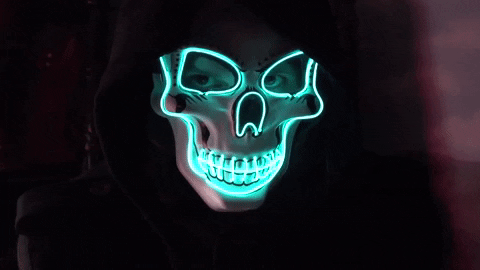 Regardless of where you are, you'll be getting tons of attention from others who are curious about your Skeleton LED Mask.
Suitable for dancing performance and hip-hop dance. It will enhance a more happy and active atmosphere for your festival or party when you wear it.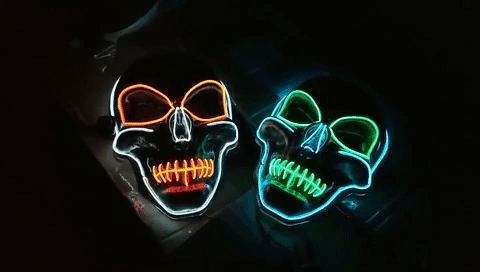 Features:
Lightweight Design: Very comfortable to wear for long periods of time &s give you better comfort for the undercover activities.
Suitable for Anyone & Safe: The LED lights does not affect eyesight as the lights are on the opposite side of the mask.
Adjustable Size: Our adjustable nylon strap allows you to easily adjust this mask for small, medium, and large sized heads.
Easy to Use: The LED lights turn on by pressing the button on the controller that can be easily hidden in your clothing.
Power Saver: Led lights require two AA batteries (not included) and have an extremely long life due to a very low power consumption.