Stay Conveniently Secured.
Worrying about personal data getting hacked through RFID? Protect yourself with this RFID Wallet! Block thieves' scanning devices!👍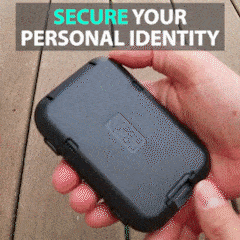 💯RFID technology keeps your private information and credit card safe to ensure your privacy and safety.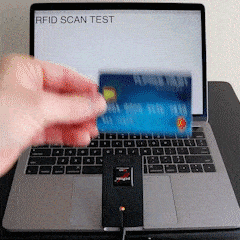 Perfect capacity with ✅6 card slots, cash and coin storage. This carbon fiber wallet is quite🖤slimmer and is ultra-light, which makes it portable and space-saving.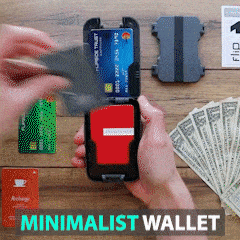 Easy to open with a one-touch button design😎. Organic design with smooth lines and curves, extremely robust, and durable. 
FEATURES
PROTECTS CARDS FROM RFID THEFT


It features RFID-blocking card slots that are scan-proof to protect against RFID skimming of your credit and debit cards.  
CRUSH RESISTANT AND SECURE
This wallet is constructed out of heavy-duty polycarbonate and aircraft-grade aluminum interiors to prevent your cards from bending and cracking.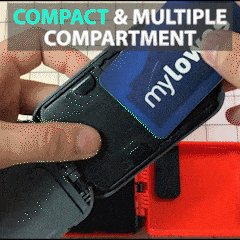 AUTOMATIC LOCK AND ASSISTED OPEN
Metal wallet automatically locks itself shut on close and flips itself open with the push of a button, and card holder prevents cards from accidentally falling out of your wallet.
EXCELLENT COMPACT CAPACITY
Holds 6 cards, cash bills and coins with a streamlined and easy to access slot and clip. 
ONE-TOUCH BUTTON DESIGN
Easy to open with a one-touch button design to open and close, simple and practical.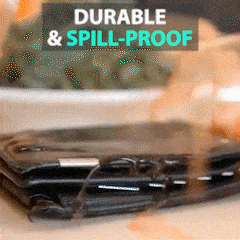 SPECIFICATIONS:
Ingredients: Aluminum Alloy, ABS, Stainless Steel
Net Weight: 80g
Color: Black, Red, Blue, Purple, Yellow, Sliver, Orange