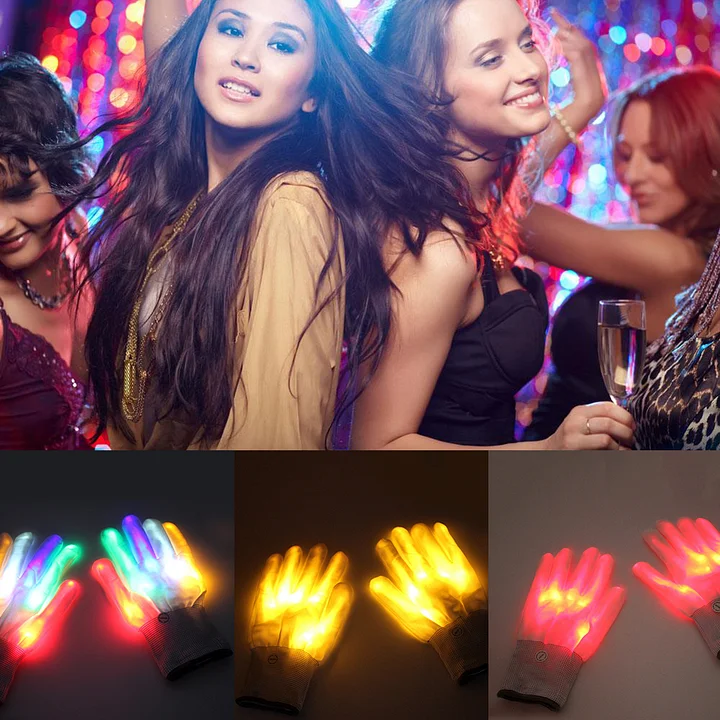 This is a creative stage performance props, suitable for all kinds of fashion pioneers for novelty balls, bars, KTV, festivals, parties and other PARTY occasions, LED light-emitting gloves, fashionable and practical.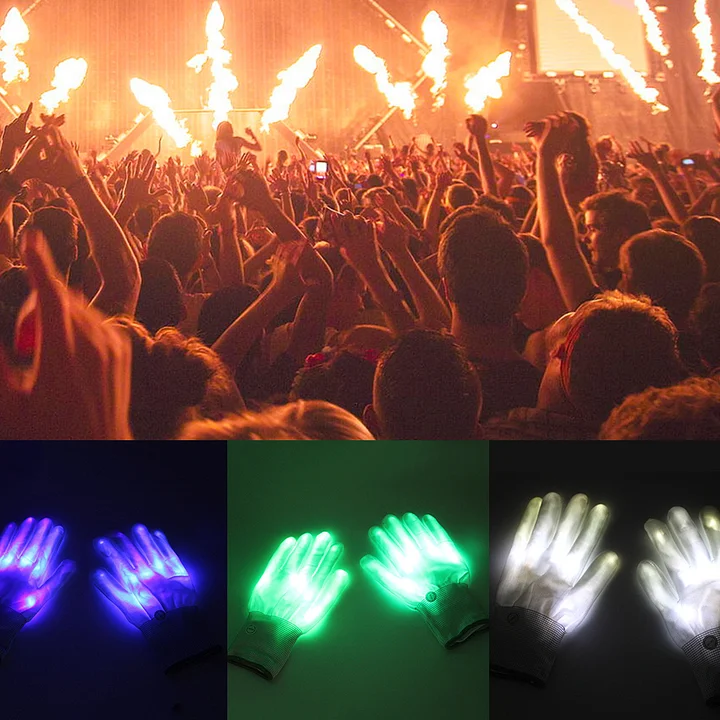 Every time you press the switch, the LED light changes differently, adding a dazzling brilliance to your gloves, and it is one of the gifts for a concert bar. It can be used in large entertainment venues such as dance halls, bars, dance halls, etc., and can also be used to play the piano. No matter what you do in the dark night, wearing this pair of luminous gloves is a beautiful landscape, which will limit your charm!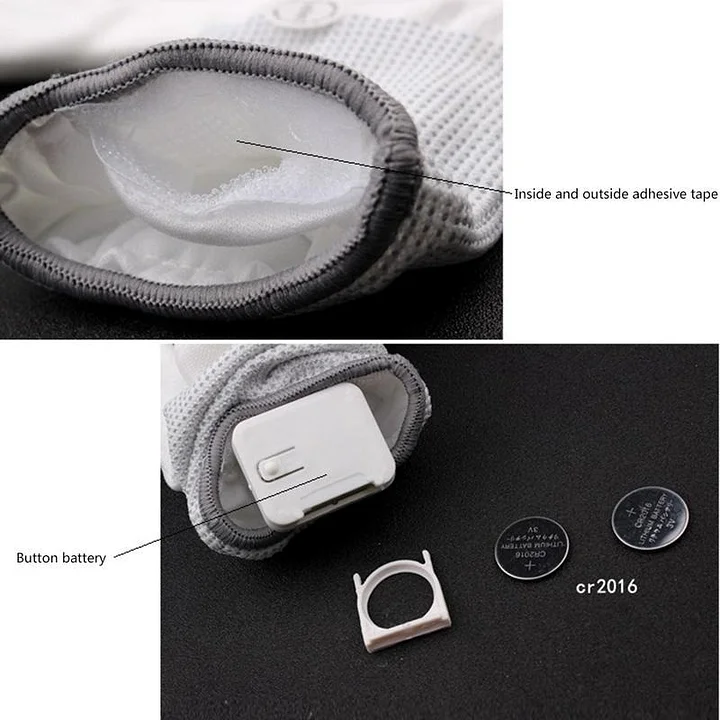 It is composed of two layers of gloves inside and outside. It can do various flashing methods, such as colorful flashing, colorful slow flashing, colorful continuous lighting, green flashing, blue flashing, red flashing and other flashing methods.
Size: L * W: about 21.5cm * 12cm