A Whole New Take On Cake
Are you stuck trying to think of the perfect cake idea for someone? Wanting to make something personal but without being too difficult or flashy? Look no further than our Numerical Cake Shape Molder.
Our cake molds are extremely flexible and made out of eco-friendly, food-grade, non-stick silicone, making the demolding and cleaning process as easy as can be! It is safe to use in the microwave, oven, freezer, fridge, and dishwasher. It is temperature resistant, and able to withstand temperatures from as low as -40℃ to 230℃. They are lightweight, convenient, and easy to store away.
Specifications:
Material:
Food-Grade Silicone
Temperature-Resistant:
Yes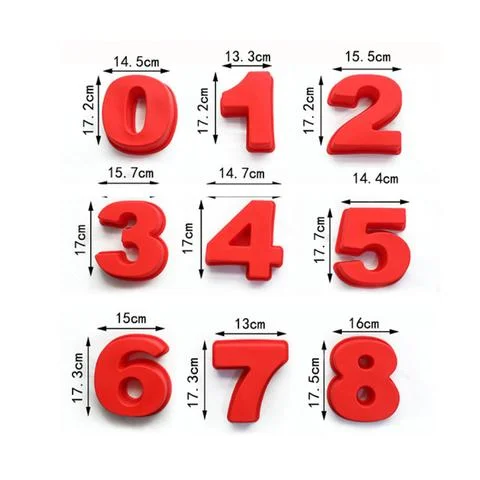 Package Includes:
1 pcs x Numerical Cake Shape Molder