🍾 OPEN ANY JAR OR BOTTLE IN SNAP! 🍾


No more bottles and jars are too tight to open with the MasterOpener™ Adjustable Jar & Bottle Opener! This handy kitchen accessory quickly and easily twists open jars and bottles for you, saving you time, effort and trouble.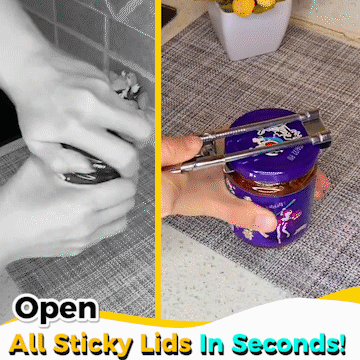 It features an adjustable, toothed clamp that allows it to fit most cap and lid sizes in a tight, secure grip.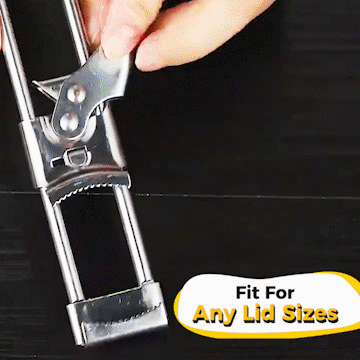 Once locked, there's no need to worry about it sliding or loosening thanks to anti-slip grooves lining the handle. This easy-to-use screw cap opener is made from durable stainless steel that's resistant to oxidation, wear and deformation.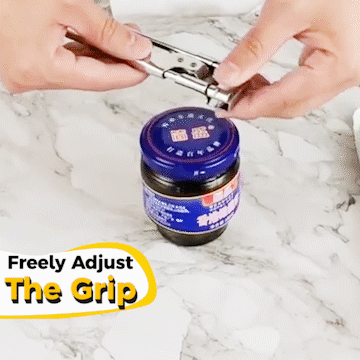 HIGHLIGHTS
Easy Bottle & Jar Opener

- Easily open jars and bottles without straining your hand.

Adjustable Clamp

- Fits caps and lids sized from 0.5 cm to 11.2 cm thanks to its adjustable clamp.

Toothed Grip

- The clamp is lined with teeth to ensure a tight, secure grip on any lid.
Anti-Slip Grooves

- The press handle locks into anti-slip grooves to prevent it from sliding and loosening while in use.

Easy to Use

- Open the clamp and place it on the lid. Adjust the clamp to fit the lid, then press down the handle to lock it. Twist and open.

Premium Material

- Made from high quality stainless steel that's durable and resistant to oxidation, wear and deformation.
SPECIFICATIONS
PRODUCT INCLUDES
1PC/2PCS X MASTEROPENER™ ADJUSTABLE JAR & BOTTLE OPENER