Has it always been a problem putting on your false eyelash extensions using your hands or tweezers?
Our Eyelash Stapler will do the work for you. No more eyelashes stuck to tweezers. Reduce tool use.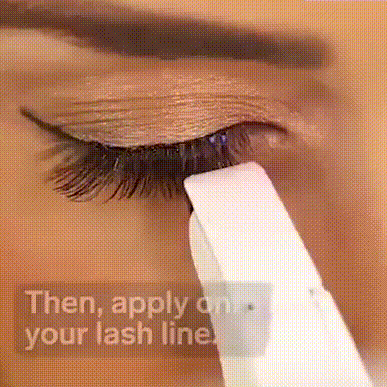 It is easy and convenient to use. You can customize your lash look, by applying as many or as few lashes as you want to, all in just a flash!
A great eyes makeup tool for saving lazy, makeup beginners, or hand shakers!
MAIN FEATURES
▼ Easy to Use and Efficient
Very easy to use. Wearing false eyelashes can be done in less than a minute. An eyelash stapler is a magical tool for saving lazy, makeup beginners or hand shakers.
▼ Customize Your Own Eyelashes
Unlike other false lashes, this eyelash stapler contains 45 cluster lashes, and you can use as many as you want to customize your eyelash look. Perfectly adapted to the upper or lower eyelids, getting perfect, natural eyelashes instantly.
▼ Enjoy Beauty
The eyelash stapler will assign the same size and length of eyelashes every time, providing you with the perfect eye makeup, you can completely freely design in your own way. Easily have big pretty eyes with long, luscious eyelashes.
▼ Healthy and Safe
Made from imported fiber, it is non-toxic and can be used even if you have sensitive skin. The stapler is made of food-grade ABS so you do not have to worry even if it gets too close or gets in contact with your eyes.
▼ Portable and Reusable
It is mini and portable, easy to carry. It can be used wherever you want. The eyelash stapler is reusable, just replace the exhausted lashes with new ones.
How to Use:
Scroll: Press the button, scroll the lashes out;
Lock: When the lash is exposed halfway, press to top button to click closed and hold lashes in place;
Glue: Brush lash glue on it, blow, and wait for a while until the glue is sticky;
Paste lashes to your eyelid, hold it for 3-5 seconds.

SPECIFICATIONS
Material: Imported Fiber, ABS
Package Includes: 1 x Magical Eyelash Stapler