Tired Of Breaking Your Back Lifting Plywood & Drywall?
Panel Carrier is the solution that makes carrying full sheets of heavy plywood, drywall, plasterboard, panels, glass board, other large materials with ease and without scratching your hands on the edge.
You can even use it to install or remove the doors of your vehicle.
No More Back Breaking Labor
For just a few dollars, The Panel Carrier can literally make life easier for you if you're carrying large sheets of material like plywood and drywall for work or DIY projects.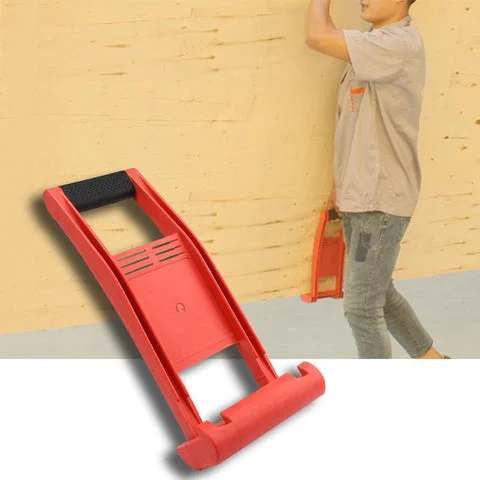 Work Smarter, Not Harder
This tool is like an extension of your arm, allowing you to hold the sheets of plywood and drywall lower giving you the ability to better stabilize, balance, and control the panels during transportation.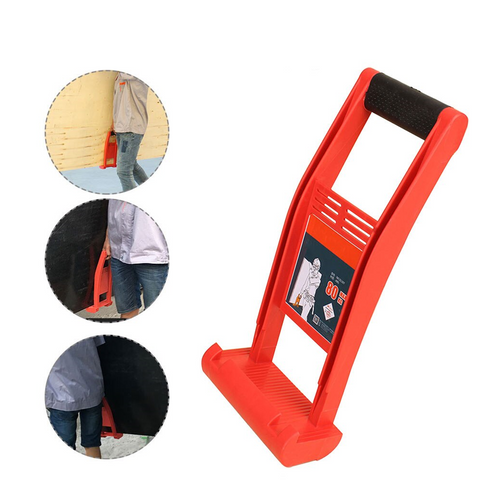 Work More Efficient
With The carrying plywood and drywall is no longer awkward and difficult. It allows you to save energy and be more efficient.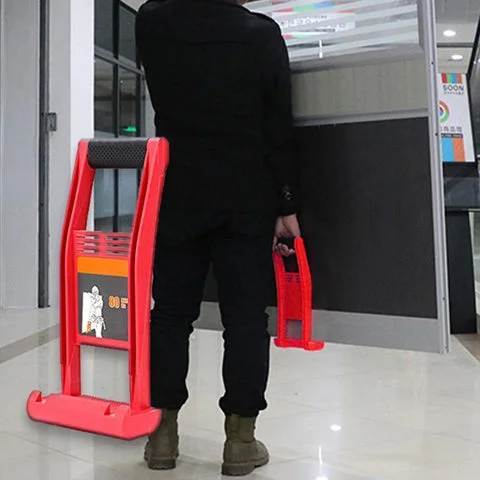 Work Safer
The allows you to do the job safer, preventing injuries and accidents.
Easy To Use
The compact design makes it easy to use, carry, and store.
5.1 Inches (130mm) x 14.6 Inches (370mm) x 6.5 Inches (165mm)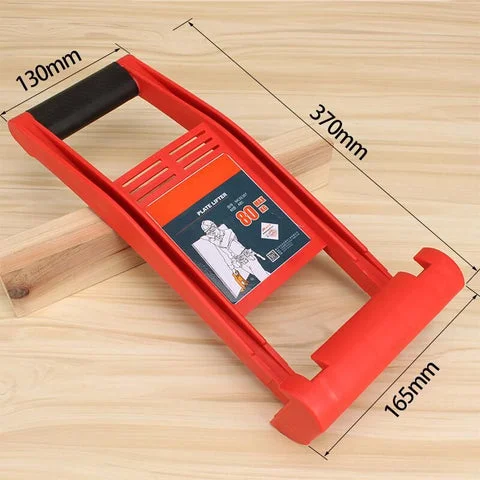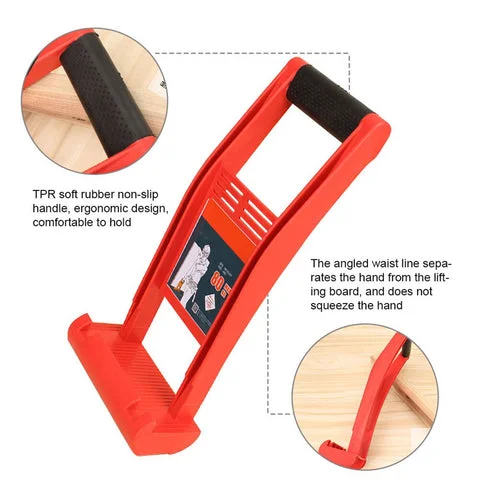 Features
Anti-Slipping Hook For Balance
Thickened & Multi-Frame Base Plate Allows Max Load Bearing Of 176 Pounds (80kg)
Pad With Lock Hook To Limit The Number Of Boards. It grabs the bottom of the boards to prevent them from falling down ensuring a safe operation.
Its curve design gives you better grip and leverage than if it were a straight piece of plastic. The TPR soft rubber handle conforms to the ergonomic and gives your hands and arms needed help without breaking the edges.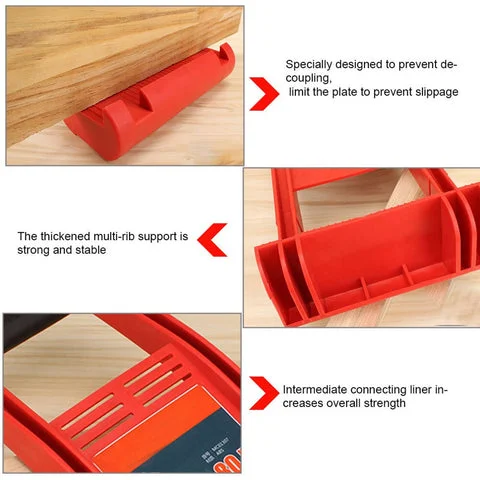 How To Use (Very Easy)
Hook The PaneL Carrier Around The Sheet At The Center Of The Board
Tip The Sheet Up And Lift, Leaving Your Lifting Arm Fully Extended
Use Your Other Arm To Balance The Sheet, Keeping The Panel Close To Horizontal
Move The Panel With Half The Effort
Specs
Weight And Size Are Approximate Measures
Materials: ABS + TPR
Max Load Bearing: 176 Pounds (80kg)
Product Weight: 14.1 Ounces (400g)
Product Size: 5.1 Inches (130mm) x 14.6 Inches (370mm) x 6.5 Inches (165mm)