Specifications:
Characteristics: packaging deduction function, weighing accuracy 1gr.

Size: 150*230*40mm.

Digital Display

Choice of units of measurement Oz, G. packaging deduction function.

Auto activation in the absence of weighing.

Color: white.
Power: AA-2 PCs batteries(Not Included)
They differ in high enough accuracy, as they are made according to the latest technology, moreover, their neutral design is perfect for any design of your kitchen.
Scales work from a common type of AA batteries. Error weighing-1 gram. This is quite enough to satisfy any culinary delights in the kitchen.

Weight accuracy is easy to check on any reference product where the net and gross weight is indicated. Like chocolate or a pack of salt. A large and bright display perfectly displays large digits.

It is possible to choose the measure-ounce or grams using the "mode" button as a measuring bowl, you can use absolutely any suitable capacity in combination with the "type" mode.
Just put, for example, a pan on the scales, press the button "packagings", and you can weigh any loose ingredients. The scales will automatically subtract the scales of the pan and show the net weight of the products.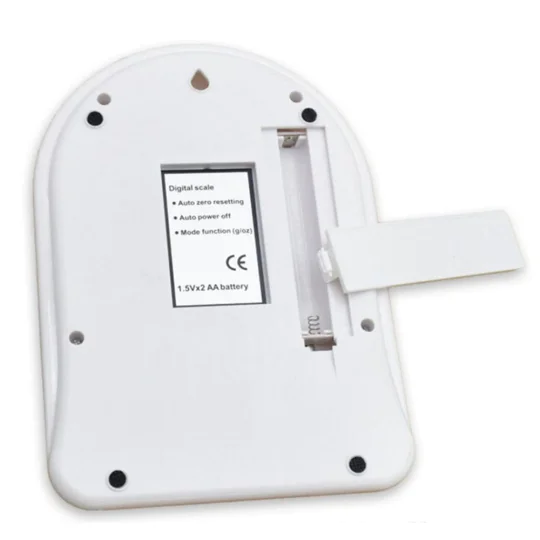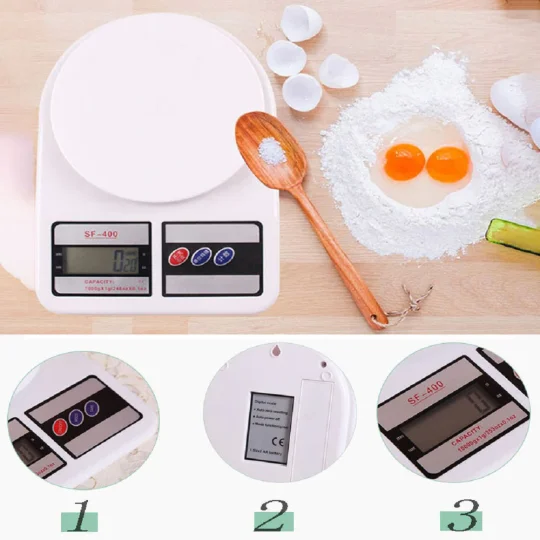 This digital scale has endless uses for personal or commercial environments - great for homes, kitchens, offices, and more. The scale has an easy-to-read LCD display with beautiful clear backlit. you can weigh a variety of items with ease. You will be surprised at all the uses you will have for this product.
Weighing Functions
You can easily choose among measurement in oz, lb:oz, g, ml (Milk & Water). This digital scale measures in precise increments of 0.1oz (1 g) to accurately weigh your items. Power is provided by 2 AA batteries (not included), making the scale portable and ensuring that you can easily acquire replacement batteries.
Tare Function
The tare function allows the user to deduct the weight of a container from the total weight in order to determine the net weight of the contents excluding the weight of the container which holds them.

Clear Display and Auto-off
The scale has an easy-to-read backlit display,To save energy, the scale also features an auto-off function.