GIFT OF THE YEAR 2022
This Award Winning puzzle that will be the hit present for anyone this year - from excited kids to related grandparents.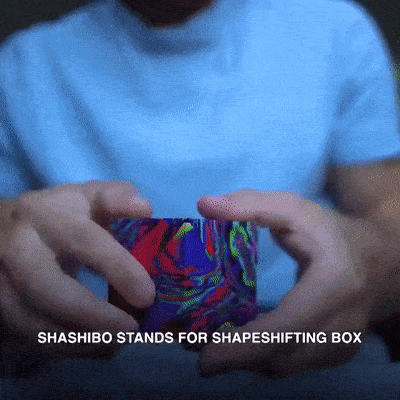 Unlock the mystery of Shashibo! Each Shashibo is powered by 36 rare earth magnets. 1 cube transforms into over 70 shapes. Combine 2 or more Shashibos to build larger shapes and create more possibilities. Can you master the shape shifting box?
Magnetic puzzle cube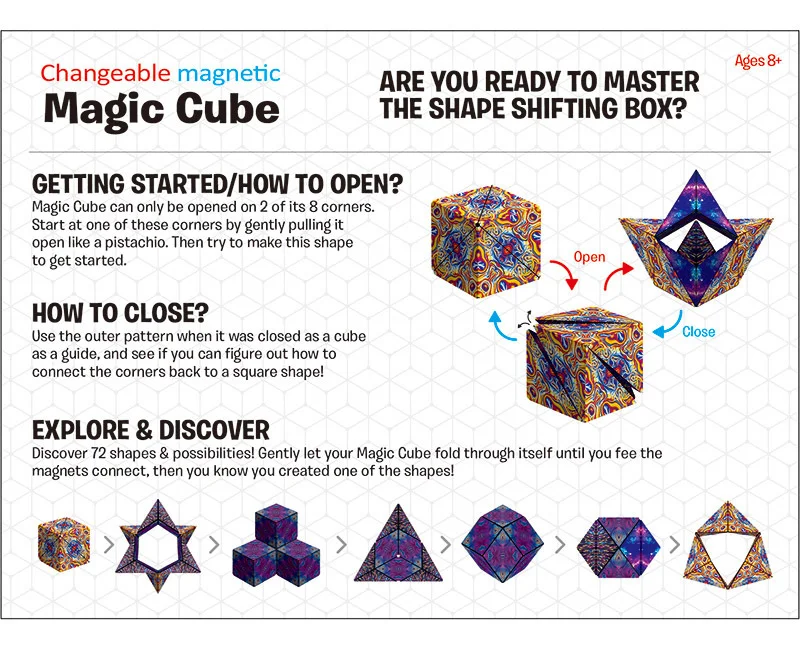 Transforms into over 70 geometric shapes
Each Shashibo has 4 art designs - the outer design & 3 inner designs
Size: 2.3 inch cube
High quality injection mold
Download the Shashibo Shape Guide that comes in the box
Ages 8+
People with pacemakers are not recommended to play with this toy to avoid any possible impact to the pacemaker.