AQUARIUM MAGNETIC CLEANER
How to easily clean your aquarium without dirty your hands and beautiful new clothes and without spilling water on the floor? This is a troublesome question. Now Aquarium Cleaner can not only clean your fish tank but also remove your troubles. Come with me to know about the Aquarium Cleaner. Let's go!!!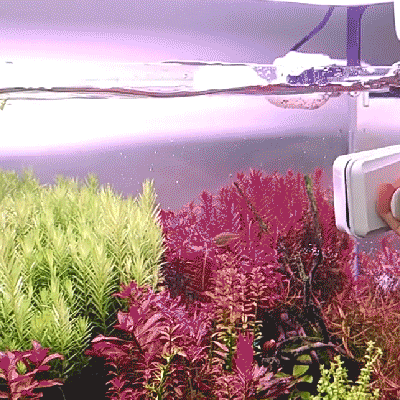 Pleasantly surprised with this product. The magnets are super strong, simple to use, very efficient in cleaning algae off the sides of the glass. The handle is contoured to fit in hand and operates very smoothly. Not having to get my arm soaked is wonderful.
- Fanny Lester
PERFECT DOUBLE CLEANING
In life, humans need a clean and tidy home, and so are fish.
The cleaning pad used for the fish tank interior is a plastic barbed, these barbs can easily clean your aquarium without scratching the glass. The cleaning pad for the exterior is made of soft flannel, it can help you clean the outside of the tank at the same time and save your time.
Just clean it up once and your fish will get a clean home.
COMFORTABLE AND EASY TO USE
First, the handle design that accords with the hand curve so that you can hold it comfortably.
Second, the raised texture on the handle surface will keep your hands from slipping off when you're hard-pressed. Select Aquarium Cleaner — Make your cleaning work easier.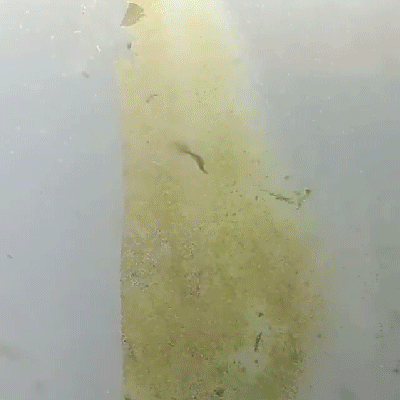 3. Anti Scratch cleaning pads that are highly efficient in removing algae from glass.
4. The floating design prevents the brush from sinking into the bottom of the aquarium, making it easy to take it out of the water tank.
5. Non-slip handle design, easy to operate and convenient to use, improving cleaning action.
NOTE
1. Keep the wearer of a pacemaker away.
2. Place out of reach of children.
3. Made for common glass fish tank, not for acrylic and low iron glass. Please choose the size by the thickness of your fish tank glass.