Make your waffles even at home and crave no more!
Manual dessert maker that will
allow you to mold an instant heart and rectangle shaped.
Flexible and non-stick material that even sustains a -40 to 445F temperature.
Storing your fridge or oven in a compact practical size. Easily
serve your meals in a decorative and time-saving
way!
FEATURES:
• Instant Pastry Molder
An instant hard and soft molder for all homemade or professional. Easy to use and release in just seconds!
• Non-Stick Easy Baking Molder
Allows an easy to pop out pastry and stuff without any extra work. Molds appetizing pastries and ice in a practical way.
• High & Low Temperature Resistant
Adopts a high and low temperature with -40 to 445F, -40 to +230 centigrade. Molds in a 100% equal shape without melting on your food.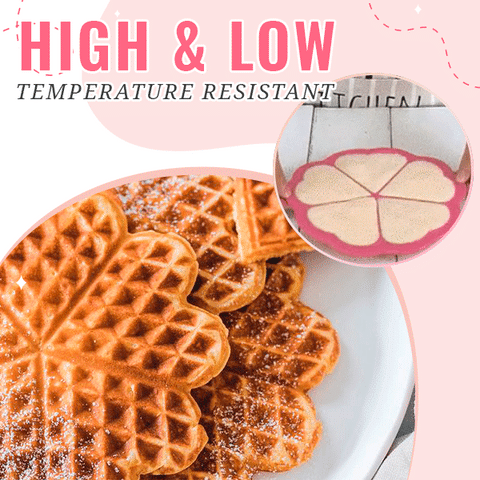 • Detailed & Decorative Design Pastries
Makes a detailed and wide variety of cake decorations, candies, waffles, chocolates, crayons, candles, hard candy, fondant, jello, frozen yogurt treats, ice cubes with fruit juices, soaps, and more.
• Easy to Use
Will easily mold all your items, just instantly fill the product with ingredient, microwave or freeze, and enjoy a better molded result.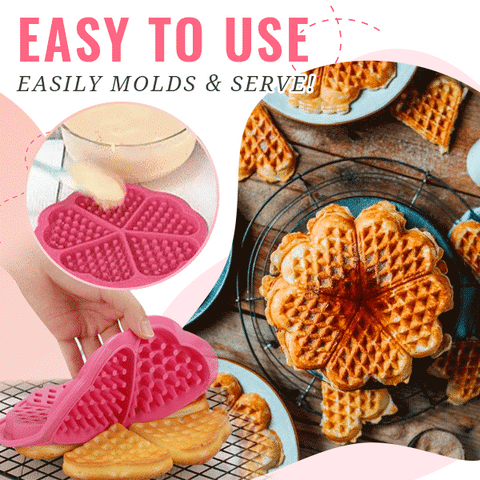 SPECIFICATION:
• 
Material: Silicone
• 
Color: Red
• 
Styles: 
PACKAGE INCLUDES:
• 
1 PC x 3D Waffle Mold
• Set of 3
 x 3D Waffle Mold