Keeping Fresh Food Bag Snack Clip Plastic Bag Sealer Kitchen Tool Accessories Vacuum Sealing Clamp Food Storage Clip
Easy locking and sealing food bags, only takes 2 seconds!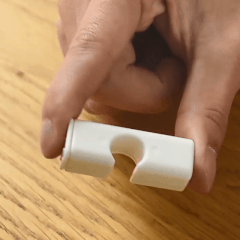 Main Features
[Wide Application] Fit for most of the slim bag, especially good for those very thin and flimsy bags like bread bags, sandwiches, and salad bags.
[Easy to Use] With an inner spring structure that makes it easy to open and close, just need to press and loosen, only takes 2 seconds. Everyone can learn how to use it quickly!